Chaari Spa : Aroma Therapy Package
CHAARI SPA THE DEFINITELY SMELL AS SWEET Touch 5 senses in an idyllic spa From the moment of the most fascinating sipping afternoon tea. You feel like you've entered in a social life with the smell of tea, relax, relish, aesthetic, and switching on slow-life mode. CHAARI SPA brings you those atmosphere. CHAARI SPA is not only passed to scent of smell of tea but also one of touch, feel, smell, sound, and rustic taste in elegance and style.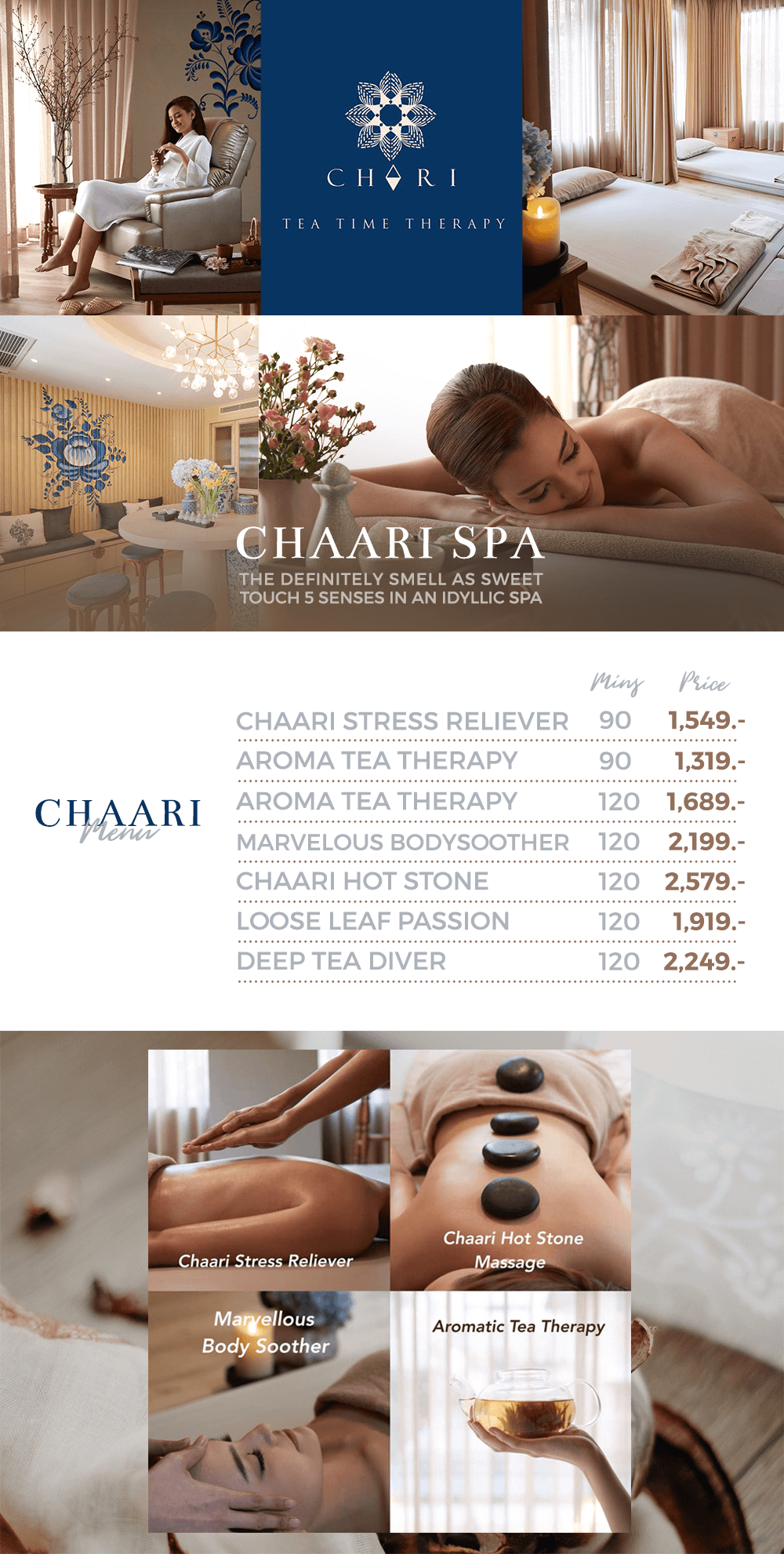 Sorry for the inconvenience, Tickets or Services are currently not available.
---
REMARKS & CONDITIONS
- Advance booking is recommended, subject to availability. - Please present ticket upon redemption. - Ticket is non-refundable for cash. - Ticket valid 3 months from date issue. - Term and conditions as designated by the company. - Please cancellation before 24 hours. - Open everyday at 10:30 AM until 10:00 PM - For more information, Please contact Chaari Spa Tel: 02-077-9967, 062-192-9442 or Line: @chaarispa
EXPIRY DATE
Next 90 days after purchased.